Bob Balian is the Founding Pastor of Midtown Church, and currently shares the Lead Pastor role with his partner in ministry, Efrem Smith. Bob also serves as the Chaplain for the NBA's Sacramento Kings. He's a UCLA graduate with a degree in Economics, and earned a Masters of Arts in Theology from Fuller Theological Seminary. Bob grew up in Sacramento, and returned to Sacramento from Los Angeles to take over a family construction and engineering business. After becoming a bi-vocational Youth Pastor he sold his business, and became a full-time, Executive Pastor at BOSS (Bayside of South Sacramento) with the late, great Reverend Sherwood Carthen.


He then planted Bayside Midtown in 2011 with his beautiful wife, Letty Balian. They intentionally planted in the heart of Sacramento — one of the most diverse cities in the country– and have been intentional about fostering and nurturing diversity and racial reconciliation in the church since the very first day of its existence.
In May of 2021, Bob led his church in a change to become Midtown Covenant Church. Midtown Church has campuses in Sacramento, CA and Elk Grove, CA with a mission to bring hope, health, and healing to its cities, and looks forward to expansion in the near future.
Bob and Letty have one daughter, Taylor, who works as the Programming Director for Midtown Church.
Pastor Efrem Smith is an internationally recognized leader who uses motivational speaking and preaching to equip people for a life of transformation. He consults on issues of multi-ethnicity, leadership, and community development. Efrem is the former president and CEO of World Impact: an urban mission, church planting and leadership-development organization. He's the author of several books, including his latest, "Killing Us Softly." Efrem is a graduate of Saint John's University and Luther Theological Seminary, and received an honorary doctor of ministry degree from Ashland Theological Seminary, and most recently earned his Doctor of Ministry degree in Church Leadership and Reconciliation Theology from Fuller Theological Seminary.


Efrem is married to Donecia and has two daughters. He's excited to be a part of all that God is doing in and through the Church. He and Pastor Bob are encouraged by the rapid growth of Midtown Church and are eager to work together and share the love of God throughout the Sacramento region.
Pastor Tyronne Gross, Jr.
Tyronne Gross Jr. is the Campus Pastor of Midtown Church, Elk Grove campus. A native to Northern California, Pastor Tyronne attended CSU Sacramento and majored in Business Communications. He joined the NFL in 2006, as a Running Back for the San Diego Chargers. During his second season in the NFL, he experienced what was considered a career-ending injury. Shortly after, he began volunteering as the Team Chaplain for ARC and SCC Junior Colleges in Sacramento, CA. He traveled throughout the country as a motivational speaker offering keys to success to students and business professionals alike.


In 2011, Pastor Tyronne and his wife Raquel founded The Table Community Foundation, a 501c3 nonprofit organization committed to serving youth and their families. The organization quickly grew, offering employment to over 180 employees and serving youth in after-school programs across two counties and 3 school districts. This was the start of operating in ministry "outside of the four walls." In 2018, Tyronne answered the call to pastor and now serves in full-time ministry.
Pastor Tyronne and Raquel married in 2008. They are the proud parents of two amazing boys, Tyronne III ("Bubba") and Tyrese ("Pooch"). They currently reside in Sacramento, CA.
Christa Armstead
Associate Pastor-Sacramento, Care
Christa Armstead is a pastor, speaker and worship leader was born and raised in Los Angeles, California. Christa has devoted the past 33 years to leading in urban ministry while helping to raise their 4 children with her husband, Guss. She has taught in various capacities; Sunday School Teacher, Women's Ministry Leader, Director of Prayer and Care, Worship Arts. Click to read more
In 2011, Christa and Guss were among the first few people who joined Pastor Bob and Letty Balian as they set out to plant The House Church (now Midtown Church). At the time Christa joined the 3 person staff as the "temporary" Worship Pastor. Now, ten years later, she serves in the areas of Worship Arts, Care and on the preaching team.
Christa lives in Curtis Park with her husband Guss, and together they have 4 grown children (Armond, Aaron, Arik, and Lexi) and 5 adorable grandchildren. She has a B.A. in Psychology from William Jessup University and is currently completing a Master's in Divinity at North Park University. As a pastor, Christa is most passionate about helping people young and old, to discover the love and grace of God that has been so lavishly extended to her.
Otis Amey
Associate Pastor – Elk Grove, Experience, Young Professionals
Otis Amey is a father of three who married his high school sweetheart in 2009. Growing up in Union City, he achieved his childhood dream of playing in the NFL for the S.F. 49ers as a wide receiver & punt returner. His second dream of having a highlight on ESPN's Top 10 Countdown was realized when he scored the first time he ever touched the ball on a 75-yard punt return! Reflecting, Otis identifies that period in life as a time when he was fan of Jesus but not a follower.
Everything changed when God took it all away just one season after reaching the highest heights. Otis finally realized what God was requiring of him, and fully surrendered his life to Christ. He began speaking to at-risk youth on off days and pouring into th enext generation of young leaders. After being blessed to play six more years professionally, Otis retired as he was beginning to start a family.
For the past six years, Otis has been working for the Fellowship of Chrisitan Athletes, where thousands of local student-athletes have been led to place their faith in Jesus Christ! FCA's vision is to see the world transformed by Jesus Christ through the influence of coaches & athletes. Otis has also been serving as the Chaplain for Sac State's Football team, where several players have been baptized, discipled, and connected to local churches.
Married for 11 years and a father of three, Otis focuses on transforming lives from the inside out, beginning with himself, his home, then his community. He aims to be the role model, mentor, and positive example he rarely had…and that all starts with Jesus Christ!
Susie Gamez
Teaching Pastor
Susie is a pastor, speaker and reconciler. She is Canadian by birth, Korean by heritage, Mexican by marriage, and American by immigration, but above all she is a Kingdom citizen. Susie is passionate about matters surrounding justice, equity, reconciliation, and the Gospel which encompasses it all.
Born in Toronto, raised in Vancouver, Susie moved to Los Angeles after college. Thinking she might pursue a career in journalism, she got a degree in Communications and Sociology. In her last year of college, she attended a college missions conference called Urbana, and sensed God calling her into full-time ministry instead. Susie and her husband Marcos started dating while they were students at Fuller Theological Seminary, where they both got their M.A. in Intercultural Studies. They decided to fully commit to the "intercultural life" by getting married and having 4 beautiful children together. After serving as a youth/young adult pastor and church planter in South Central L.A. for 14 years, Susie continues to preach around the country and now serves as Teaching/Preaching pastor at Midtown Church.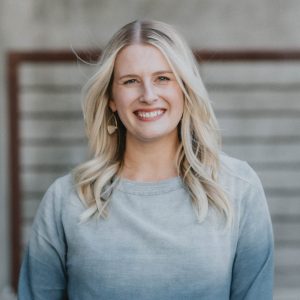 Irene Bailey
Adults Pastor: Adults, Groups, Classes
Irene Siniy-Bailey is the Pastor to Adult Ministries, Groups and Connection. She shepherds and oversees ministries to better expand discipleship pathways through next steps, small groups and classes. Her passion is equipping people to unpack their purpose, direction and spiritual growth.
As a first generation Ukranian/Russian immigrant, Irene is proud to call Sacramento home. She has been a member of Midtown Church since 2014; her background in nonprofit development, outreach and ministry led her to join our team in
2017. She holds a BA in Sociology and Race/Ethnic Studies from Sac State and is completing a Masters of Arts in Leadership and Sustainable Change from Saint Mary's College.
Irene and her husband, Jason, have been married since 2013 and currently live in West Sacramento. Together they're invested in the Sacramento region through their work and love for community.
Gilbert Acevedo
Family Pastor: Kids, Students, 1825
Husband. Father. Artist. Pastor. Modern Abolitionist.
Gilbert Acevedo is not your average Pastor. His calling is to equip, encourage, and empower people with the intention that they too – make disciples. A practitioner of discipleship & investment, his desire is to teach, reach, invest and deploy youth in city, through the city; the world. He has been a student pastor for 20 years, who has shepherded & worked with student ministries, Men's Ministries, and as a preacher/ teacher for churches and events – in both suburban and urban context."Pastor G" currently shepherds and oversees Kids through 18-25 Ministries at Midtown Church.

Gilbert is also involved in the fight against human sex trafficking, and is the Founder | CEO of non-profit Modern Abolition | The 4 Strokes: An inter-fusion of life, art & sty
le – a lifestyle non- profit brand that uses art and creativity to Inform, Inspire, and Impact the world for the greater good – with the mission to help remedy depravities in America and around the world – creating awareness, cultivating change, inspiring creativity, and providing financial support to organizations that give help, hope, healing, and health to those in need.Husband to Stacy, and father to Sokha, Rocco, Knox, Bronx, and Nova – Family is "EVERYTHING" in the Acevedo household.
In his spare time he drinks a lot of coffee, makes art, and quotes Nacho Libre.
Melinda Watts
Worship
Melinda Watts is a Sacramento-based Family, Lifestyle & Travel creator who is also a worship leader who ministers the Gospel of Christ through her music ministry at large. 
Known for her voice and song, Melinda is also known for creating daily "pep-talks you didn't know you needed," Melinda has become the first person many aspiring women want to hear from every day. 
Melinda is the co-worship Pastor at Midtown Church based in Sacramento California. She has been nominated for several Dove and Stellar awards with her impactful writing and musical offerings in worship. 
She is a sought-after worship leader for churches and conferences across the country. As a wife and mother she champions the message of waking in your truth, the  power of story, self-care, and purpose. 
Melinda earned an undergraduate degree in Sociology and Women's Studies  from Rutgers University and her Masters degree in Education from Sacramento State University. 
As a former High School teacher, Melinda has an insightful way of blending her academic expertise, personal story, and professional experience to encourage others in finding their purpose. 
Representing New Jersey, but based in Sacramento, CA Melinda is a master at turning life's toughest lessons into blessings and helping others do the same. Her brand media features include Pampers, Target, Walmart, BET, MTV Essence, SELF, Well + Good, a host of podcasts, and other publications. 
Melinda offers inspiration, encouraging messages, and daily pep talks on her engaging Instagram account where she partners with distinguished brands all throughout the year.
She lives in Sacramento, CA where she is wife to William, and mother to Lyric, Honour Smile, Freedom Song and Power Chayil.